BIO cosmetics
We also offer some of our products in BIO quality. The products has an organic product certification.
We are preparing other new products: mouthwash, oil for nails and feet, oil for intimate hygiene and ear cleaner

The organic product Pythie BIO Biodeur 3x1g, suitable for the care of the nails and the skin on the feet prone to mould, odour, and sweating applied as a foot bath, gets not only on the heels and soles, but also between the toes.
Feet are not dried after the bath but let dry naturally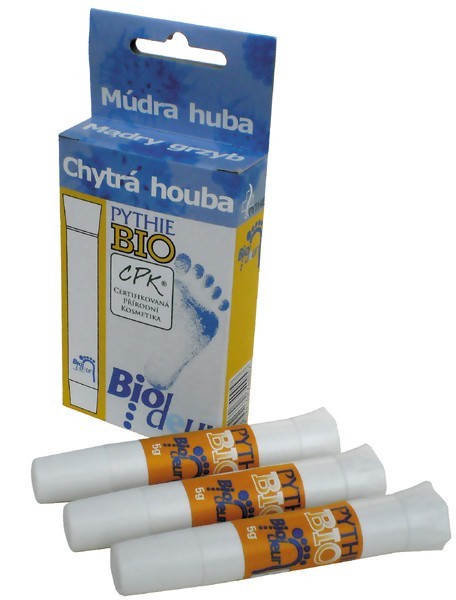 Smart Fungus Pythie BIO Biogama - is an organic product suitable for the skin prone to psoriasis and atopic eczema.